Shop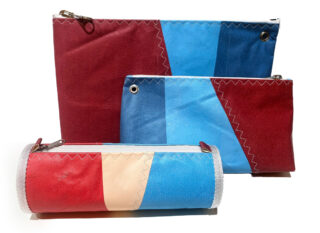 Upcycling* the used sails of our huge tethered balloons is Aerophile's new commitment for the Planet!
Aerophile has teamed up with "Vent de Voyage", a renowned artisanal workshop in the Saint-Malo region, which has been transforming boat sails into unique and durable bags and decorative objects for 20 years.
The result: original bags for tablets and cases, produced from the used envelopes of our large balloons. Nothing is thrown away, everything is transformed!
An ecological approach but also eco-citizen since a workshop of reinsertion takes part in the manufacture of these accessories 100% made in France.
This first special collection is on sale online below, as well as at the store of the Ballon de Paris Generali, located in the Parc André Citroën in the 15th in Paris, and via the Facebook of the Ballon PanoraMagique from which comes the fabric used.
Tones and colors may vary depending on the product as all pieces are handmade with various pieces of recycled canvas.