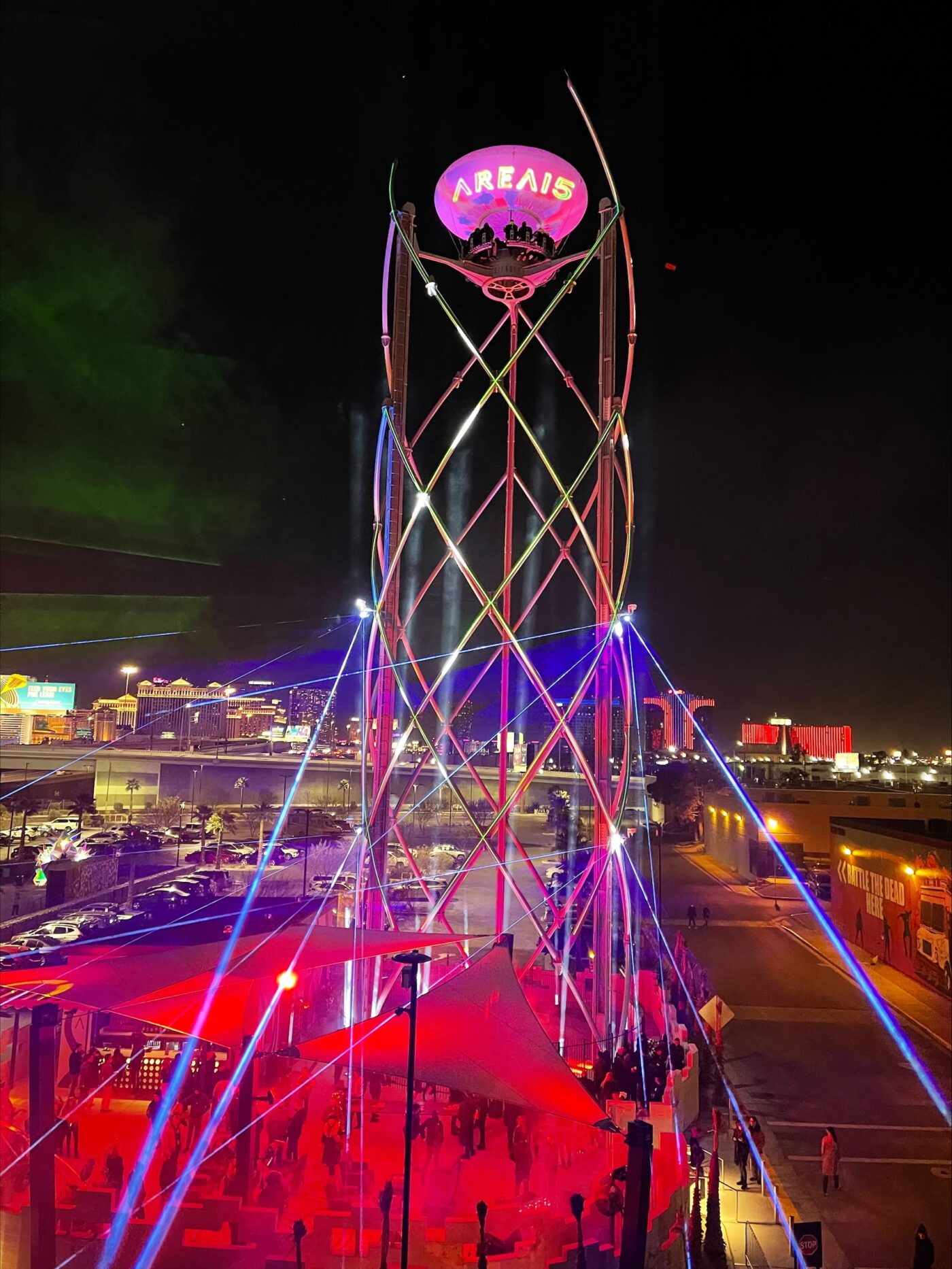 Aerobar
Las Vegas, USA
2022
LIFTOFF is the first Aerobar in the United States, in Las Vegas, Nevada.
It becomes the icon of Aera15, the magical place that opened in September 2020 and has been a tremendous success.
Area15 is an innovative indoor complex featuring immersive experiences, exhibits, entertainment, art and dining. Located at the entrance to the site, less than a mile from the Las Vegas Strip, LIFTOFF will allow visitors to see the surrounding area from the sky during a rotating ascension experience! At night, the spiral structure is transformed into a real light show to multiply the show and the sensations for the passengers.