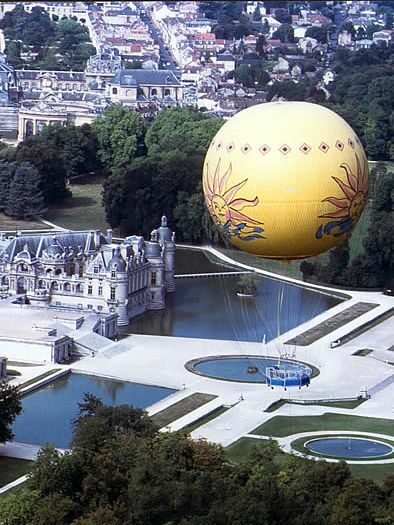 Tethered balloon
Chantilly, France
1994
First tethered balloon fleet Aerophile, the balloon Chantilly was installed in the hamlet of the park.
The balloon allows you to discover the famous gardens designed by Le Nôtre and classified as a historical monument.
It shows that the ball, silent, non-polluting and steeped in history goes perfectly with heritage.